Ensure the success of your store online
1.
Simple and transparent sales process
Over the years, together with our customers, we analyze what users pay attention to and why they most often abandon a purchase.
2.
Fast performance under load
We are proud of our clients' business successes. We have repeatedly handled launch and advertisinga campaigns while observing how our stores handle traffic in excess of several thousand unique users per hour!
3.
Integration of analytical tools
Website analytics is one of the cornerstones of today's online marketing. Its proper implementation allows you to measure key parameters that affect business performance, which allows you to analyze and improve them.
Why should you choose WooCommerce?
Integration with payment gateways

You decide which payment methods are active in your store. Thanks to the integration with the most popular gateways, you will easily choose a solution tailored to the preferences of your customers. Regardless of the gateway you choose, you are sure that the payment process will be fast, easy and safe for both parties.

Integration with courier platforms

With plugins, you can quickly and efficiently transmit information about the desire to ship, integrate your store with dozens of courier companies, add new shipping methods and manage them freely. These are key elements for any store, as customers have different shopping preferences. Meeting their expectations is the key to increasing sales.

Integration with advertising platforms

Google Merchant Center, Google Ads, Facebook Ads. WooCommerce provides ready-made solutions that will make integrating your store's product ads much easier. With a few clicks, you will integrate your store with e-commerce advertising solutions, ensuring that your product list is constantly updated.
Why does your own store pay more than a subscription service?
There are many companies on the market offering an online store as a subscription service.  Such a solution works well in the first months of business, as it is characterized by a low implementation cost, while offering inferior quality and less freedom of operation. However, looking at the long term, solutions like WooCommerce are a much better choice compared to off-the-shelf SaaS solutions. An important factor is the lack of subscription fees, which in the long run cover the price of creating a customized online store.
For any company that has already tested its product or service and is confident in its position in the market, we recommend investing in WooCommerce. We create dedicated solutions to develop the potential of your store and build an advantage over your competitors.
Feedback from our customers
Feedback from our customers confirms that we are a trustworthy company. We provide proven solutions, a transparent cooperation model, timely implementation and technical support.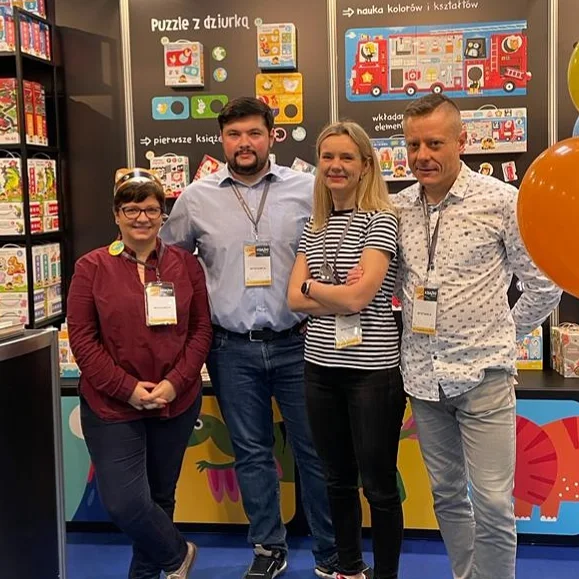 Promptness of response, flexible approach, seeking solutions to any unusual problems and challenges – this is what comprehensive customer service should look like. Thank you!
The company is able to translate even the most technical issues into a language that the business customer can understand. They are helpful and friendly. I also appreciate WeAstronauts Software's proactivity.
"Smile" Language School
smile-center.pl
I wholeheartedly RECOMMEND! I spent 8 years looking for a company to make the website I needed. The gentlemen were in contact with me throughout the entire process of creating the site, asking for all the details. Thank you I don't have to look any more and I have what I and my clients need.
Homeland
KrakówNieruchomości.eu
WeAstronauts has been implementing top-notch improvement tools in our company for many years: CRM and ERP systems, as well as a modern website and sales website. We recommend as a reliable business partner!
Developers statements
We have been developing solutions based on WordPress for many years. With our knowledge and experience, we are able to adapt it perfectly to your needs. Integrations with external services such as ERP systems, CRM or online stores are not a problem for us!
Piotr Adamczyk
Backend Developer
The biggest advantage of WooCommerce is its flexibility. In its basic version, it is a simple online store, but by installing one plug-in, we can turn it into a system for buying trip tickets, booking office appointments, selling e-books or subscribing to video courses. The possibilities are virtually endless.
Krzysztof Brańka
Full-Stack Developer
We also specialize in programmatic modifications to the WooCommerce engine. For more advanced stores, we are able to explicitly optimize the performance of the site or add custom functionality.
Do you have any questions? E-mail us!
We would like to become your technology partner. Let's meet in the office or arrange a virtual coffee to talk about your ideas. We will be happy to advise you and tell you about our experience. See you there!
If you prefer direct contact:
+48 505 727 255
hello@weastronauts.com