Business Analysis
We offer the service of a detailed audit of the company in order to select software that will improve daily processes.
What we offer
Getting to know what to expect from the product
Let's start with a conversation over coffee, get to know each other. We would like to find out what problems your company is facing and what could address them. This is the first, most important step, which is often overlooked out of a desire to sell a solution as quickly as possible.
Investigate IT needs
You are the expert in your industry, just as we know the IT world. Let's see if the right software can bring value to your organization, for example, as a team time optimization.
Getting to know you
The next step is to analyze the target group. What kind of user is the employee? What age group does he belong to? What are his priorities? It is not hard to implement an application, much more difficult often turns out to be selecting it in such a way that it is not a burden.
Build a partnership relationship
We are a company that is serious about relationships. We are not going to be pushy sellers. We want to help you, advise you, bring something to your business. Become your technology partner!
Defining the product MVP
Let's start implementation planning by selecting the most important elements. The sooner we verify our idea the better, and the openness of the software provides us with the possibility of modular delivery of further functionalities.
Develop an implementation strategy
At the end, we will plan a detailed schedule of improvements. This will be a form of specification of specific solutions that will solve specific problems. A good starting point to begin!
Improving business with technology
Business analysis – about the service

Connecting business with technology makes it possible to optimize the company's work, which automatically translates into savings in both the number of employee man-hours and the company's finances – two key company resources.

What do we do?

As part of the business analysis, we create an audit of the company in terms of technological capabilities. This allows us to locate the elements that we then improve with a specific solution.

Elements of analysis

The analysis includes a complete audit of the organization and its elements. As elements we distinguish: the creation of company resources, office operations, advertising and sales, accounting and human resources. It is in these areas that we most often implement our software.

Free consultation

Are you thinking about a business analysis of your company? Let's start with a conversation. Request a free consultation, during which we will talk about the benefits of hiring our company. We will then discuss your company's profile and prepare an outline of the next steps. Write to us at: hello@weastronauts.com or use the contact form.
Why is it worth it?
1.
Benefits of business analysis
Business analysis allows you to identify those elements of the company that can be successfully automated and streamlined. As a result, our clients are able to base the decision to implement specific solutions on specific data.
2.
A proven process of operation
We have translated years of experience into proven processes responsible for efficient analysis and specific proposals for action. As a result, our analytical team effectively detects and analyzes current trends and patterns, plans and forecasts demand, and anticipates opportunities and threats.
Streamlining business with technology is an opportunity for any company to save resources, which can then be placed in other, more crucial areas. This helps our clients make smart business decisions every day.
Technology partner for your business
We provide a business analysis service based on a proven operating process. Our team of specialists effectively detects current trends and patterns, plans and forecasts demand, and targets those elements of the business that can be successfully automated and streamlined. Through business analysis, our clients implement effective solutions to their businesses, based on specific data backed by insightful analysis.
We are proactive during the implementation of the project, supporting you in making decisions and conceptualizing your solution. In addition, we guarantee that by working with us, you will gain a reliable technology partner for your business.
Feedback from our customers
Feedback from our customers confirms that we are a trustworthy company. We provide proven solutions, a transparent cooperation model, timely implementation and technical support.
The company is able to translate even the most technical issues into a language that the business customer can understand. They are helpful and friendly. I also appreciate WeAstronauts Software's proactivity.
"Smile" Language School
smile-center.pl
I wholeheartedly RECOMMEND! I spent 8 years looking for a company to make the website I needed. The gentlemen were in contact with me throughout the entire process of creating the site, asking for all the details. Thank you I don't have to look any more and I have what I and my clients need.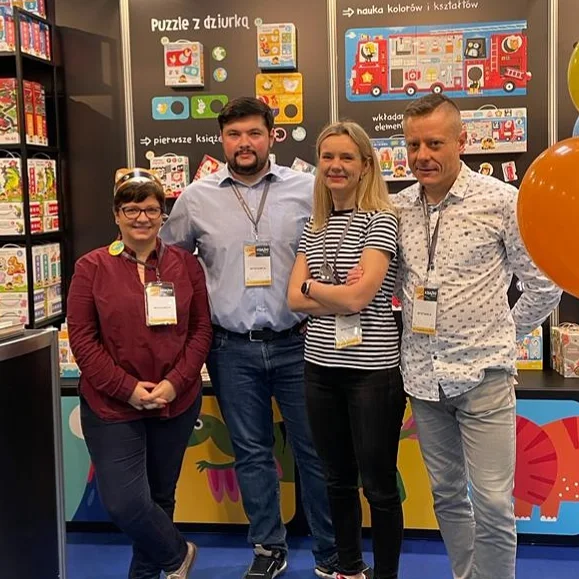 Promptness of response, flexible approach, seeking solutions to any unusual problems and challenges – this is what comprehensive customer service should look like. Thank you!
Homeland
KrakówNieruchomości.eu
WeAstronauts has been implementing top-notch improvement tools in our company for many years: CRM and ERP systems, as well as a modern website and sales website. We recommend as a reliable business partner!
Do you have any questions? E-mail us!
We would like to become your technology partner. Let's meet in the office or arrange a virtual coffee to talk about your ideas. We will be happy to advise you and tell you about our experience. See you there!
If you prefer direct contact:
+48 505 727 255
hello@weastronauts.com