Contact us
Do you any have questions? Want to establish cooperation, get a free quote or learn more? E-mail us!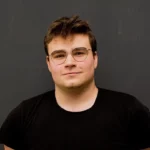 Fill out the form or use direct contact. We usually respond the same business day. We provide a free online consultation to advise and review the project.
Contact Info
WeAstronauts Kraków
ul. Berka Joselewicza 14/9
31-051 Kraków
Enquiries, Customer service
Start a project with us
At WeAstronauts Software, over the years we have developed processes that enable us to effectively implement software for our clients. It is through these processes that we are able to work efficiently, not "burn through" the budget, and deliver on schedule.
Get a free quote
Verification of design assumptions and free quote

We offer a free meeting to learn about your needs. We will verify whether it is possible to use an off-the-shelf solution to save costs, and if not, we will develop a plan and offer to implement a customized solution.

Audit and Specification

Business analysis is a process during which we verify all project assumptions, prioritize them and prepare a schedule for the implementation of the first version of the system. We work in such a way that the client sees the real results of the work in the shortest possible time.

Product Design

The first phase of the project focuses on optimizing the design concept combining factors such as functionality, ease of use, developability, as well as cost and implementation time. This process verifies the business requirements created during the creation of the specifications and collides them with reality.

Application implementation

The involvement of the development team in the project begins with the selection of the tools to be used for the project, as well as the development of the architecture (skeleton) of the application that will guarantee optimal development. The implementation of the product is a dynamic process divided into stages called sprints during which the client reviews the progress of the work on an ongoing basis and provides comments.

Backup and Maintenance

We have knowledge and experience to guarantee customer peace of mind even after the project is completed. We provide backups, monitoring, and fast-response support available to all our clients. All this to ensure that data of our customers is safe and available to them at all times, even in crisis situations.