Why should you entrust your project to us?
1.
Powerfull technology stack
We support the design of mobile applications with a range of solutions and technologies. This guarantees the quality and performance of the created products.
2.
Proven operating processes
We base every element of project implementation on proprietary and proven processes of operation. As a result, we are able to prove every project on time, while maintaining the highest quality and efficiency of the solution.
3.
Continuous development of team competencies
The world of technology is changing, and we are changing with it. We focus on development. Year after year, we expand the range of our skills to meet the expectations of our customers.
Design and development of Android applications
Dedicated mobile applications

We develop native applications for Android. We use proven technologies such as Java, Kotlin, React Native. As a result, our projects offer stability and are polished and well-secured.

A modern approach

We start our work on application development with a detailed analysis, which will allow us to choose the right technology for the specifics of the project and the client's requirements. Such an approach guarantees that created application is characterized by stability and performance on user devices.

The course of the project

During the first consultation with the client we get to know his needs. For each project, we create a specification that includes the various elements of the application and describes the exact vision and requirements for the solution being developed. This ensures that our approach coincides with the client's concept.

Free consultation

Right now you can schedule a free consultation, where we will talk about your idea and suggest the best solutions. Use the contact form and leave a contact to yourself. We will contact you and arrange a convenient date.
Full potential mobile solutions
Mobile applications are already present in every industry. More and more advanced and powerful technologies are being developed every year. The requirements of users, for whom reliability and speed are of paramount importance, are also increasing.
When creating applications for Android systems, we make sure to use the full potential of this platform. We analyze the possibilities and advise appropriate solutions for the needs of our business partners. We support the entire production process from transferring the vision and needs of the client to the technical design to implementation and post-implementation support.
Feedback from our customers
Feedback from our customers confirms that we are a trustworthy company. We provide proven solutions, a transparent cooperation model, timely implementation and technical support.
The company is able to translate even the most technical issues into a language that the business customer can understand. They are helpful and friendly. I also appreciate WeAstronauts Software's proactivity.
"Smile" Language School
smile-center.pl
I wholeheartedly RECOMMEND! I spent 8 years looking for a company to make the website I needed. The gentlemen were in contact with me throughout the entire process of creating the site, asking for all the details. Thank you I don't have to look any more and I have what I and my clients need.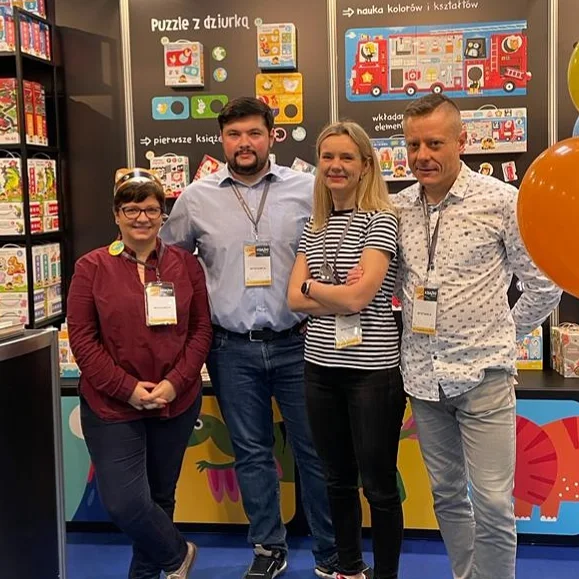 Promptness of response, flexible approach, seeking solutions to any unusual problems and challenges – this is what comprehensive customer service should look like. Thank you!
Homeland
KrakówNieruchomości.eu
WeAstronauts has been implementing top-notch improvement tools in our company for many years: CRM and ERP systems, as well as a modern website and sales website. We recommend as a reliable business partner!
Do you have any questions? E-mail us!
We would like to become your technology partner. Let's meet in the office or arrange a virtual coffee to talk about your ideas. We will be happy to advise you and tell you about our experience. See you there!
If you prefer direct contact:
+48 505 727 255
hello@weastronauts.com