What sets us apart from the competition?
We develop native solutions for iOS. This ensures that our applications are made in accordance with Apple's recommendations, and thus also efficient and compatible with all versions of software and all Apple devices.
You get a ready-made solution. Leave the testing to us. Each software application undergoes first internal and then external tests to verify the effectiveness of the created project. The application is published in the AppStore only after their completion.
3.
Proven technological process
We're experienced at it! We base every element of the project on a proven process that ensures the project is delivered on time, while maintaining the highest quality solution.
iOS app for your business
Technologies used

When programming iOS applications we use the Swift language. It is the latest and most popular programming language for solutions from under the Apple logo. It is efficient and cheap to maintain, which is ideal for any project.

The course of the project

The entire project is preceded by conversations that help us to better step into the shoes of the other party and learn the dimensions of the challenges and expectations of our clients. Thanks to this we are able to propose the ideal solutions for a given project, approaching it in the most effective way.

Post-project support

We offer post-project support. We help our clients by maintaining the created solutions and further developing them by implementing new features and ensuring compatibility with successive iOS versions.

Free consultation

Right now you can schedule a free consultation, during which we will talk about your idea and suggest the best solution for your business. Use the contact form and leave a contact for yourself. We will contact you.
We use the full potential of the Apple platform
Mobile applications are an integral part of our everyday life. It is hard to imagine the modern world without them. With their help we communicate with family and friends, make transfers, do shopping, listen to music, watch TV series or check the weather. The range of possibilities is huge – from carrying out daily activities to making important decisions.
When creating applications for iOS systems, we take into account good practices recommended by Apple, taking care of efficiency and stability of implemented solutions. This approach allows us to create modern applications that allow us to achieve the business goals of our partners.
Feedback from our customers
Feedback from our customers confirms that we are a trustworthy company. We provide proven solutions, a transparent cooperation model, timely implementation and technical support.
The company is able to translate even the most technical issues into a language that the business customer can understand. They are helpful and friendly. I also appreciate WeAstronauts Software's proactivity.
"Smile" Language School
smile-center.pl
I wholeheartedly RECOMMEND! I spent 8 years looking for a company to make the website I needed. The gentlemen were in contact with me throughout the entire process of creating the site, asking for all the details. Thank you I don't have to look any more and I have what I and my clients need.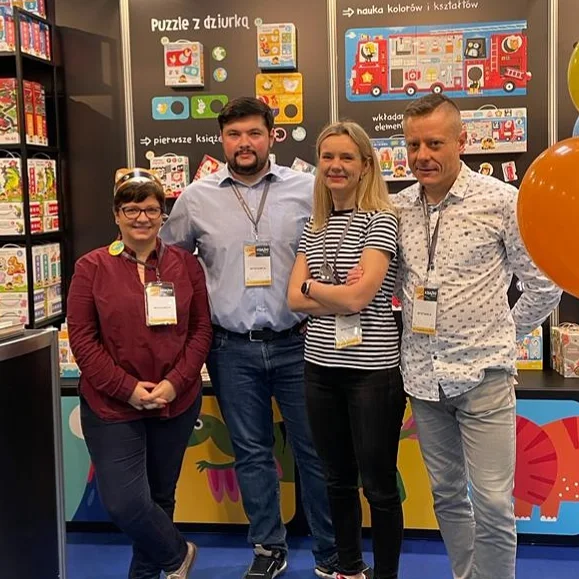 Promptness of response, flexible approach, seeking solutions to any unusual problems and challenges – this is what comprehensive customer service should look like. Thank you!
Homeland
KrakówNieruchomości.eu
WeAstronauts has been implementing top-notch improvement tools in our company for many years: CRM and ERP systems, as well as a modern website and sales website. We recommend as a reliable business partner!
Developers statements
In our work, we use the latest available SDKs and libraries ensuring the longest compatibility time with the new versions of the iOS platform being implemented by Apple.
Both during development and after publishing the application, we provide support and advice on the product. We are happy to participate in further development by becoming a technology partner.
Do you have any questions? E-mail us!
We would like to become your technology partner. Let's meet in the office or arrange a virtual coffee to talk about your ideas. We will be happy to advise you and tell you about our experience. See you there!
If you prefer direct contact:
+48 505 727 255
hello@weastronauts.com