Custom Web Applications
We guide investors through the process of creating their own product – from an idea to a finished application with a guarantee. We work agilely, without secrets, inviting the client to participate in the process. Trust an experienced company with recommendations.
Proven technological solutions
Examples of use
Enterprise Resource Planning systems (ERP)
Project management, task management, team leadership, finance and accounting, workflow, hierarchy of authority
Applications at the customer-organization interface (CRM)
Running leads, customer profile, managing communications, sending emails, reminders
Automatization of processes
Notifications, pager-duty, task tracking
Proof of concept – MVP
We specialize in the efficient delivery of publication-ready micro-applications for verifying bisnes assumptions.
SaaS software
Comprehensive design and development of software that can be sold as a subscription service
Data visualization
Advanced user interface, charts, aggregation of large amounts of data, report generation, permission levels
What is a web application?

Web applications are currently the most popular and versatile form of software for business. These are applications that can be accessed from a web browser, in the form of a regular web page. Because of this, users can use them on a variety of internet-enabled devices, such as a computer, cell phone or tablet, without the need for any additional installations.

Standard websites are mainly used to display and present content to users (such as a restaurant website). Web applications, on the other hand, carry out specific business operations (e.g. order processing, invoice generation, communication with couriers), and are therefore most often aimed at the employees of a given company. The possibilities of web applications are almost unlimited, so they can support any space of your business.
Benefits of web applications
The browser-based software is most popular among users because of its intuitiveness. Any web browser is sufficient to use the application, and the program is customized for computers, tablets and smartphones.
2.
Lower cost of implementation
Compared to traditional desktop applications, modern web applications are developed faster and cheaper. It is also easier to maintain the code of such a program in the face of constantly changing technologies, so web software is cheaper to maintain.
3.
Base for further development
Web applications are easy to update, so we don't have to implement the entire range of functionality "at once." We create systems with further development in mind, leaving room for improvements and new features everywhere. Preparing a site even minimally (MVP) will in no way make its later development more costly.
Streamline your business with dedicated web app
From concept to working product

Through business analysis and joint workshops, we accurately determine the functions to be performed by the developed solution. We offer fully candid advice, with an emphasis on cost-effectiveness relative to the level of complexity of the application. Upon completion of the development and implementation phase, the client receives a market-ready product with warranty and full technical support.

Fast application with modern design

We develop SPA (Single Page Application) applications that run extremely fast and efficiently. We look at the solution through the eyes of the user. We design practical and intuitive interfaces while maintaining aesthetics and modern design.

Advanced permission system and secure access

The applications we make are secure and allow you to control user privileges. We determine the expected roles in the system and the range of activities they allow. On this basis, we enable additional security mechanisms, such as two-factor login (2FA) or IP address filtering.

Customized organization structure and SaaS model

In our services we realize the division of users into departments, companies or organizational units. This allows you to map the structure of your employees or completely customize the product for sales to external customers in the SaaS (Software as a service) model.

Notification and reminder system

Our services allow real-time notifications and reminders to be sent in the form of on-page information, emails or SMS messages. In addition, views can update themselves in real time without requiring the user to manually refresh the page.

Mobile version included

We prepare the app in a responsive form — adapting to small devices such as phones and tablets. This is a great saving of financial resources, because we do not have to prepare a separate mobile application. As a result, you get a service that is available without installation, from any device with access to the Internet.

Based on the cloud

We base our services on cloud solutions (AWS), which significantly increases the scope of their functionality and capabilities. Whether your product needs Big Data, AI, IoT solutions or simply unlimited storage space, we meet the challenges.
Web Application vs Desktop Application
| | Web Application | Desktop Application |
| --- | --- | --- |
| Availability | The web application has the highest possible accessibility, as it can be accessed from a web browser from anywhere in the world and from any mobile device. | The desktop application must be installed on a specific device. |
| Updates | Updates run outside the user's device. The visitor refreshes the page and sees the new version of the app. | For older apps, manually update the app on each user's device. |
| Operating system | Since the program runs in the browser, the operating system is irrelevant. | The desktop application must have separate versions for operating systems from different families (Windows, macOS, Linux). |
Feedback from Our Customers
Feedback from our customers confirms that we are a trustworthy company. We provide proven solutions, a transparent cooperation model, timely implementation and technical support.
The company is able to translate even the most technical issues into a language that the business customer can understand. They are helpful and friendly. I also appreciate WeAstronauts Software's proactivity.
"Smile" Language School
smile-center.pl
I wholeheartedly RECOMMEND! I spent 8 years looking for a company to make the website I needed. The gentlemen were in contact with me throughout the entire process of creating the site, asking for all the details. Thank you I don't have to look any more and I have what I and my clients need.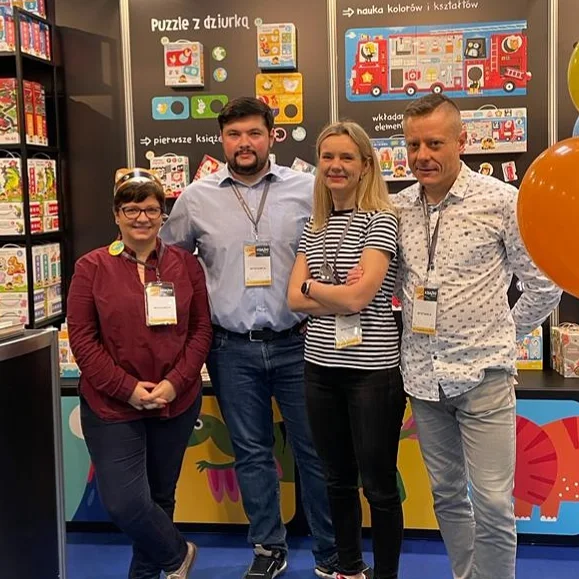 Promptness of response, flexible approach, seeking solutions to any unusual problems and challenges – this is what comprehensive customer service should look like. Thank you!
Homeland
KrakówNieruchomości.eu
WeAstronauts has been implementing top-notch improvement tools in our company for many years: CRM and ERP systems, as well as a modern website and sales website. We recommend as a reliable business partner!
Developers statements
We invite all companies considering implementing software in their company to contact us. We will advise at no cost, in addition to offering favorable terms of cooperation.
We are characterized primarily by a partnership approach to each client. We successfully integrate into the structures of the company for which we develop software and advise at every stage of implementation.
Technologically, we make sure that our software is always at the forefront of security and functionality.
Piotr Adamczyk
Backend Developer
Do you have any questions? E-mail us!
We would like to become your technology partner. Let's meet in the office or arrange a virtual coffee to talk about your ideas. We will be happy to advise you and tell you about our experience. See you there!
If you prefer direct contact:
+48 505 727 255
hello@weastronauts.com