Technology that supports your business
Dedicated IoT Platforms

We design, develop and implement complete IoT platforms, fully integrated with your company's devices. We will build a Proof of Concept or a fully functional product, whether your company is an industrial company, an R&D department or a technology startup.

IoT-based web service

Based on the data from the devices, we will create a dedicated website according to the needs of your business. It can be used for device management, real-time data monitoring, historical data viewing, configuration of automatic alerts and notifications, analytics or administration. The website can be both an internal tool for your company and a fully functional and attractive product for your customers.

Powerful and scalable cloud platform

To handle communication with your devices, we will build a dedicated cloud-based platform that will mediate the transfer and processing of data. The platform, based on serverless services, will be able to automatically scale to the traffic generated by your devices. Nearly unlimited cloud resources will allow us to handle up to millions of messages per day, without having to worry about the hardware part.
Advantages of IoT platforms
1.
Low maintenance cost and flexible pricing
One of the main advantages of autoscaling infrastructure is the amount of money it can save, as it uses as many resources as it needs at any given time. This makes it possible to build flexible pricing based on the estimated cost of serving a single device, or even to bill customers directly for the traffic they generate.
We ensure the security of solutions, from encrypting communications using protocols such as MQTT, HTTPS, and LoRaWAN, authenticating devices, to advanced data access control on the user panel.
3.
Advanced functionalities
The service under development may allow users to create their own dashboards, displaying the status of selected devices in real time, configuring alerts, sending email or SMS notifications, or performing advanced analytics on the data collected by the system.
Take your business to the next level with modern solutions
The Internet of Things (IoT) is a glimpse into how businesses will operate in the future. With the help of modern IoT solutions, your company can streamline production and delivery processes and improve service quality. This will result in saving key company resources such as time and workforce capacity.
Prepare for this business transformation now to elevate your company to a higher level of competitiveness, efficiency, and customer satisfaction in the future.
Feedback from our customers
Feedback from our customers confirms that we are a trustworthy company. We provide proven solutions, a transparent cooperation model, timely implementation and technical support.
The company is able to translate even the most technical issues into a language that the business customer can understand. They are helpful and friendly. I also appreciate WeAstronauts Software's proactivity.
"Smile" Language School
smile-center.pl
I wholeheartedly RECOMMEND! I spent 8 years looking for a company to make the website I needed. The gentlemen were in contact with me throughout the entire process of creating the site, asking for all the details. Thank you I don't have to look any more and I have what I and my clients need.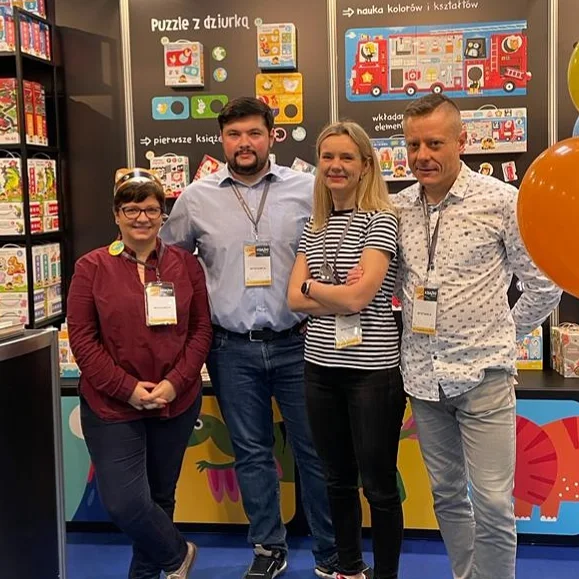 Promptness of response, flexible approach, seeking solutions to any unusual problems and challenges – this is what comprehensive customer service should look like. Thank you!
Homeland
KrakówNieruchomości.eu
WeAstronauts has been implementing top-notch improvement tools in our company for many years: CRM and ERP systems, as well as a modern website and sales website. We recommend as a reliable business partner!
Do you have any questions? E-mail us!
We would like to become your technology partner. Let's meet in the office or arrange a virtual coffee to talk about your ideas. We will be happy to advise you and tell you about our experience. See you there!
If you prefer direct contact:
+48 505 727 255
hello@weastronauts.com