high-end technology
1.
Universal solution for multiple platforms
Hybrid solutions allow you to run a single code on both Android and iOS. This saves two key resources: the time it takes to create the project and the finances needed to maintain the app afterwards.
2.
Lower cost of implementation
Solutions of this type will also work well for companies that need mobile applications but do not have a large project budget. Thanks to the specifics of the technology, it is possible to create an advanced solution at a much lower cost.
We use only proven solutions, such as React Native. This framework speeds up the entire mobile app development process by building Android and iOS apps simultaneously. The ability to simultaneously develop a single code for multiple platforms saves key resources for any business – time and money.
Project handling, business topics
A proven process of operation

We base our solutions on a proven process that we have refined over the years of our work. As a result, we guarantee high quality of the created solutions and fast turnaround time.

Technology timeliness

We focus on continuous development, so we are constantly up to date with technological innovations in our industry. We combine proven methods of operation with the latest technologies. As a result, the created solutions always work efficiently and flawlessly.

Post-project support

The end of the project is just the beginning of our cooperation. We offer full post-project support. We support the maintenance of the application and its extensions with new functionalities.

Free consultation

Let's start with a conversation. Get in touch with us and find out what solution will work best for your business needs. Use the contact form and schedule a free consultation.
Mobile solutions for every pocket .
Hybrid applications do not at all stand out from their native counterparts. Thanks to a number of advanced features, solutions of this type are perfect when you need an uncomplicated but reliable program. They are the ideal solution for companies with small budgets and for enterprises that care about reducing project execution time as much as possible.
Feedback from our customers
Feedback from our customers confirms that we are a trustworthy company. We provide proven solutions, a transparent cooperation model, timely implementation and technical support.
The company is able to translate even the most technical issues into a language that the business customer can understand. They are helpful and friendly. I also appreciate WeAstronauts Software's proactivity.
"Smile" Language School
smile-center.pl
I wholeheartedly RECOMMEND! I spent 8 years looking for a company to make the website I needed. The gentlemen were in contact with me throughout the entire process of creating the site, asking for all the details. Thank you I don't have to look any more and I have what I and my clients need.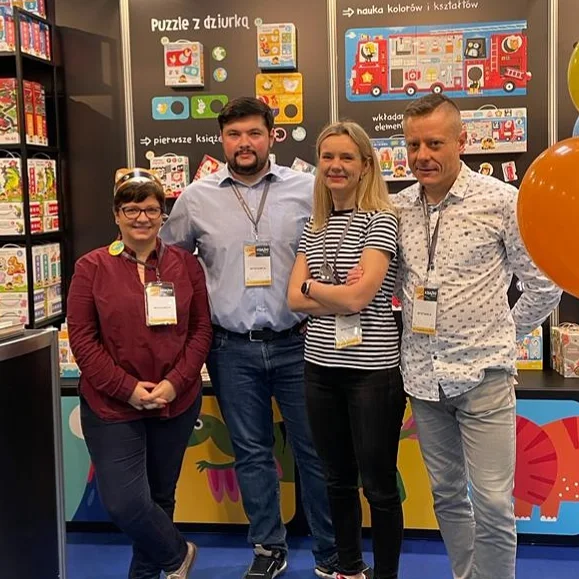 Promptness of response, flexible approach, seeking solutions to any unusual problems and challenges – this is what comprehensive customer service should look like. Thank you!
Homeland
KrakówNieruchomości.eu
WeAstronauts has been implementing top-notch improvement tools in our company for many years: CRM and ERP systems, as well as a modern website and sales website. We recommend as a reliable business partner!
Developers statements
We use React Native in our projects. This is ideal for those who want to enter the app market for both Android and iOS in a short period of time.
Oskar Jaworski
Junior Frontend Developer
The hybrid app is a way to achieve a unique experience in users, where we get full access to the device's features, such as GPS and camera, using built-in mechanisms.
Oliwia Putyra
Junior Frontend Developer
Do you have any questions? E-mail us!
We would like to become your technology partner. Let's meet in the office or arrange a virtual coffee to talk about your ideas. We will be happy to advise you and tell you about our experience. See you there!
If you prefer direct contact:
+48 505 727 255
hello@weastronauts.com