Grow your business with Content Marketing
When creating the graphic design of the blog, we adapt it to the other subpages, so that we maintain a consistent character and color scheme. We do not use ready-made solutions – each graphic element is carefully designed and in accordance with the client's expectations.
Each project is characterized by high performance, which affects the speed of loading the site, one of the most important aspects for the modern viewer. Using appropriate technological solutions, we combine stability and predictability of the project.
3.
Post-implementation support
Creating a blog is just the beginning. Once the project is handed over, we support the client in further development of the project, its customization and extension with additional functionalities.
What are the features of our WordPress blogs?
Optimization for SEO

We create all solutions with the search engine positioning procedure in mind. We take care of every element, coding the blog in accordance with good practices, thus supporting the ongoing SEO activities.

UI/UX compliance

When designing blogs, a key factor is the reception of the published content by readers. This is the most important aspect of the entire project, because even the most substantive and sophisticated content may not be well received if its visual layer is not at the right level.

Dedicated functionalities

We offer to create dedicated functions and extensions, customizing the solution according to the client's requirements. We code according to the recommendations and are willing to come up with ideas ourselves. We are open to any suggestions, as long as they are technically feasible to implement.
A blog is a must have for any website.
Every website, regardless of industry, should have a blog. Properly conducted content marketing activities support business growth and generate interest from potential customers. Whether you are conducting SEO activities or building an image through Social Media, a blog is a tool that will bring your activities to a new level.
We create our solutions in accordance with SEO and UX/UI principles. Each blog created is characterized by high performance and a properly selected graphic layer, which increases the comfort of content perception by readers.
Feedback from our customers
Feedback from our customers confirms that we are a trustworthy company. We provide proven solutions, a transparent cooperation model, timely implementation and technical support.
"Smile" Language School
smile-center.pl
I wholeheartedly RECOMMEND! I spent 8 years looking for a company to make the website I needed. The gentlemen were in contact with me throughout the entire process of creating the site, asking for all the details. Thank you I don't have to look any more and I have what I and my clients need.
The company is able to translate even the most technical issues into a language that the business customer can understand. They are helpful and friendly. I also appreciate WeAstronauts Software's proactivity.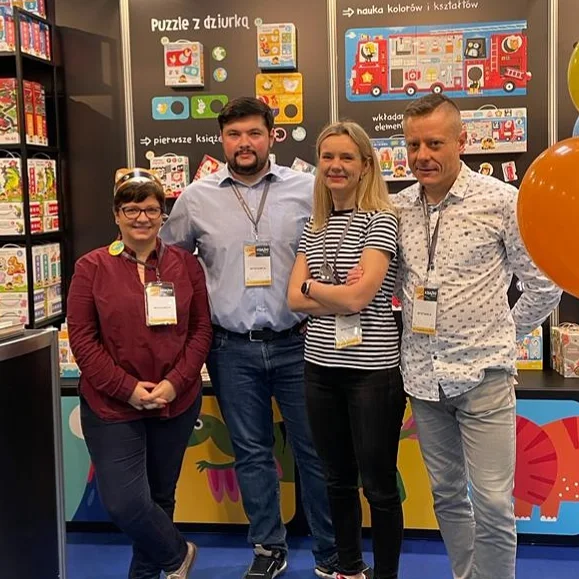 Promptness of response, flexible approach, seeking solutions to any unusual problems and challenges – this is what comprehensive customer service should look like. Thank you!
Homeland
KrakówNieruchomości.eu
WeAstronauts has been implementing top-notch improvement tools in our company for many years: CRM and ERP systems, as well as a modern website and sales website. We recommend as a reliable business partner!
Developers statements
The WordPress system offers the creation of a custom template that will make your blog stand out from the rest. This will certainly allow you to reach a larger audience. In addition, the operation of the WordPress panel is simple and intuitive – it does not require the administrator to know programming languages.
Maciej Warych
WordPress Developer
The main advantage of implementing weblogs using WordPress is that it saves time. The solutions that WordPress brings are simple and pleasant to implement, making the process of creating a site a significantly smaller step than with competing technologies.
Jakub Podsiadło
Frontend Developer
Do you have any questions? E-mail us!
We would like to become your technology partner. Let's meet in the office or arrange a virtual coffee to talk about your ideas. We will be happy to advise you and tell you about our experience. See you there!
If you prefer direct contact:
+48 505 727 255
hello@weastronauts.com